Update from Administrator – May 18, 2020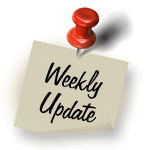 As always, our team and I hope this finds you safe and healthy.
The past week was National Nurses Week, and we wished all Nurses our sincerest wishes and thanks you for all of your hard work, dedication, and compassion for all of our residents here at Oakland Grove.  We remain incredibly grateful for our entire dedicated team and ask you to join me in ensuring that they are included as "Health Care Heroes" battling COVID-19.  They are doing everything they possibly can to care for those suffering and support them as they battle this disease.
As a reminder. our next "Town Hall" meeting is scheduled for every Tuesday, at 1:00 pm and we will discuss more detailed information on center updates. We encourage any residents and family members to contact the Administrator Susan LaNinfa with any questions you have about the care we are offering. Our commitment is to be as transparent as possible and work to address any issues that arise. This is an incredibly challenging time and we will continue to do all we can to get through this, together.
Due to the large number of questions on our last call and the limited amount of time we are allocated on our Zoom account, we may need to implement a few changes:
If at all possible, please email us your questions in advance, so we can address similar questions at one time. Send your questions to Administrator@OaklandGrovehcc.com
If we have additional time – you will be able to ask questions through the Zoom "Chat Feature" or by asking your questions after we have answered the submitted questions.
A reminder that resident-specific questions cannot be answered during these calls or on our Facebook page. Please call us directly with questions on your loved one. Feel free to call us directly after the Zoom call.
We can also provide you with a list of our department heads so you may direct area-specific questions to them if you need to speak to a specific department manager.
We hope this new format will allow for more information to be exchanged.
Thank you and please stay safe and healthy!